SPECTRALIS
The SPECTRALIS® is an ophthalmic imaging platform with an upgradable, modular design. This platform allows clinicians to configure each SPECTRALIS® to the specific diagnostic workflow in the practice or clinic.
Options include: OCT, multiple scanning laser fundus imaging modalities, widefield and ultra-widefield modules and scanning laser angiography.
Glaucoma Module Premium Edition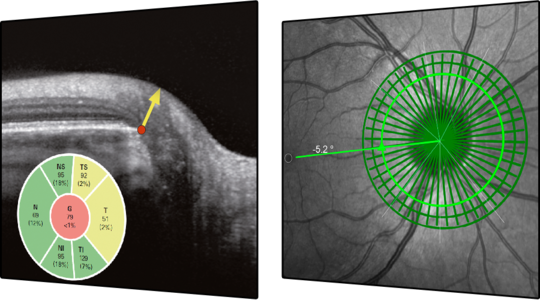 The Glaucoma Module Premium Edition provides a comprehensive analysis of the optic nerve head, retinal nerve fiber layer, and ganglion cell layer by precisely matching unique scan patterns to the fine anatomic structures relevant in glaucoma diagnostics.
Klicka för utförlig information om Glaukom-modulen (extern länk)
MultiColor Module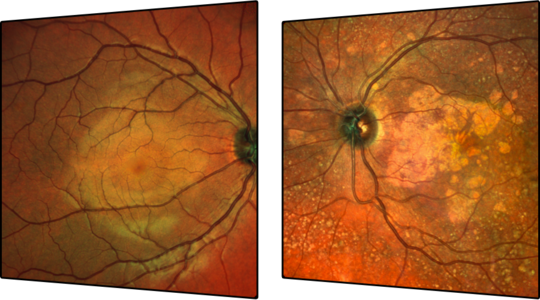 MultiColor is an innovative technology for fundus imaging offering structural detail and clarity not available from traditional fundus photography.
BluePeak Module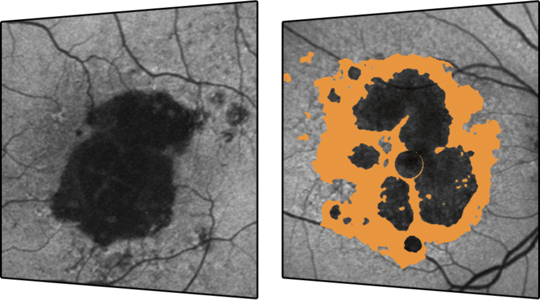 BluePeak is a non-invasive, scanning laser fundus imaging modality that provides a map of the retina which can reveal metabolic malfunction of diagnostic significance in many conditions such as AMD.
Widefield Imaging Module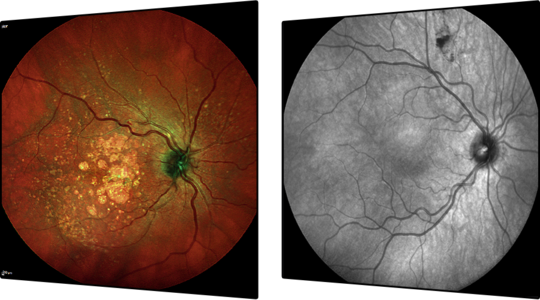 The Widefield Imaging Module provides the standard field of view of a mydriatic fundus camera for all SPECTRALIS® fundus imaging modalities, simplifying diagnostic protocols and facilitating detection of peripheral pathology.
Anterior Segment Module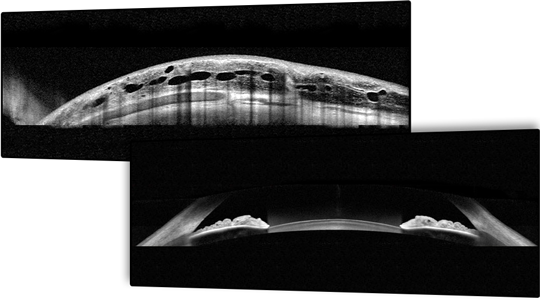 The Anterior Segment Module enables high-resolution OCT imaging of cornea, sclera, and anterior chamber angles.
SPECTRALIS OCT2 Module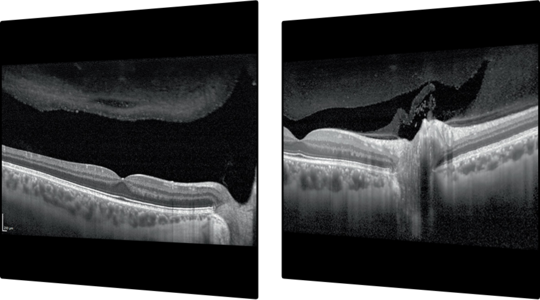 OCT2 is a next generation OCT module for the SPECTRALIS® platform, offering enhanced image quality from vitreous to choroid and noticeably faster scan speed.
Scanning Laser Angiography Module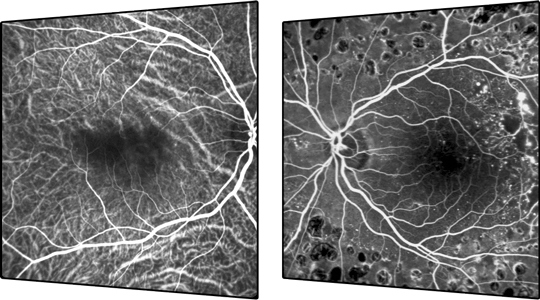 SPECTRALIS® scanning laser angiography provides high-resolution images and video sequences showing the dynamic movement of dye through the vessels and minute details of the parafoveal capillary network.
Ultra-Widefield Angiography Module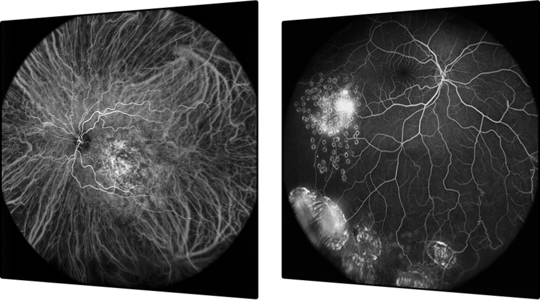 The Ultra-Widefield Angiography Module delivers evenly illuminated, high-contrast scanning laser angiography images from the macula through the periphery.
Klicka för utförlig information om Ultra-Widefield Angiografi-modulen (extern länk)
Begär offert
Fyll i uppgifterna i nedanstående formulär, välj produkttyp och tryck sedan på "begär offert". Vi återkommer med svar så snart som möjligt.